GDScript Console
GDScript Console is an editor addon giving the ability to run GDScript and call functions from the currently edited scene.

Features
GDScript execution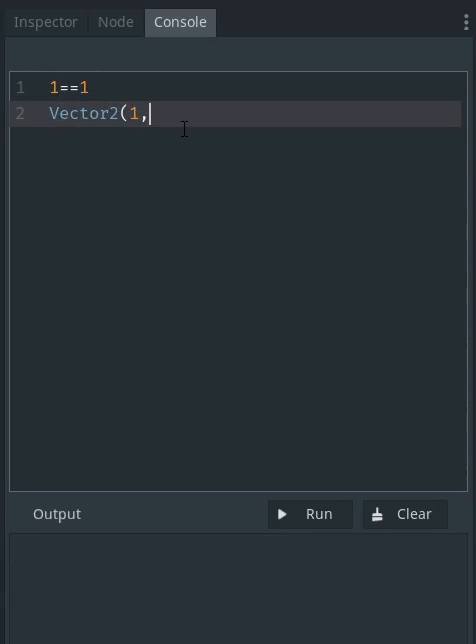 Function call
Tool warning

Zoom in & out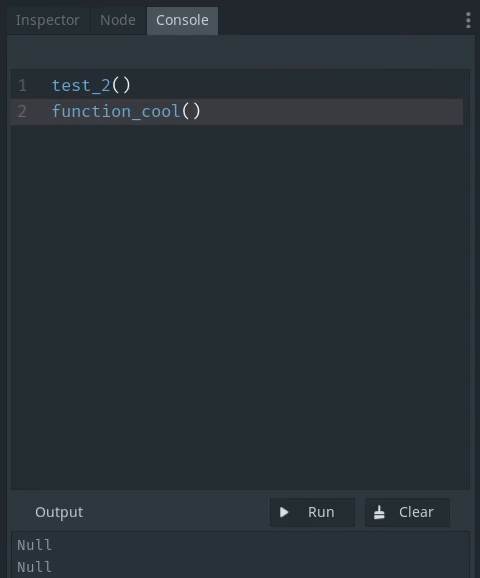 How to use
Type your expression in the console and hit `RUN` to get the result in the output window.
You can also call function from the currently edited scene. Simply call your function, as usual.
Note: The print() output will be in the usual output window of Godot
How to install
Extract the gdscript_console folder into the addons folder of you project (create one if needed).

Then head to Project Settings > Plugins and enable GDscriptConsole. You'll see a console tab appear in the right dock, next to Inspector and Node.
License
This addon is distributed as-is, with an MIT license.
Download
Click download now to get access to the following files:
gdscript_console.zip
4 MB